iPhone 4S Repair Parts
iPhone 4S is the greatest product designed by Jobs. How every, most iPhone 4S parts are same as iPhone 4. They don't have much difference in hardware. Mostly, if you learn how to repair iPhone 4, you can easily make a iPhone 4S parts replacement. Except the frame bezel, iPhone 4S screen/iphone 4s lcd is compatible with iPhone 4.
How many parts in a iPhone 4S?
Main iPhone 4S parts are listed as below:
Display screen (touch screen + LCD), Logic Mainboard, Back Housing, Middle Frame, Home Button with Flex, Charging Dock Flex, Power/volume/mute Flex, Power/Volume/Mute key, Sim card tray, Sim card connector, vibrator motor, wifit antenna, Backlight, Battery, front camera, back camera, Audio Jack flex, Screw full set, Earpieces speaker, loudspeaker. These parts assembled a iPhone 4S, they are enough to make any replacement.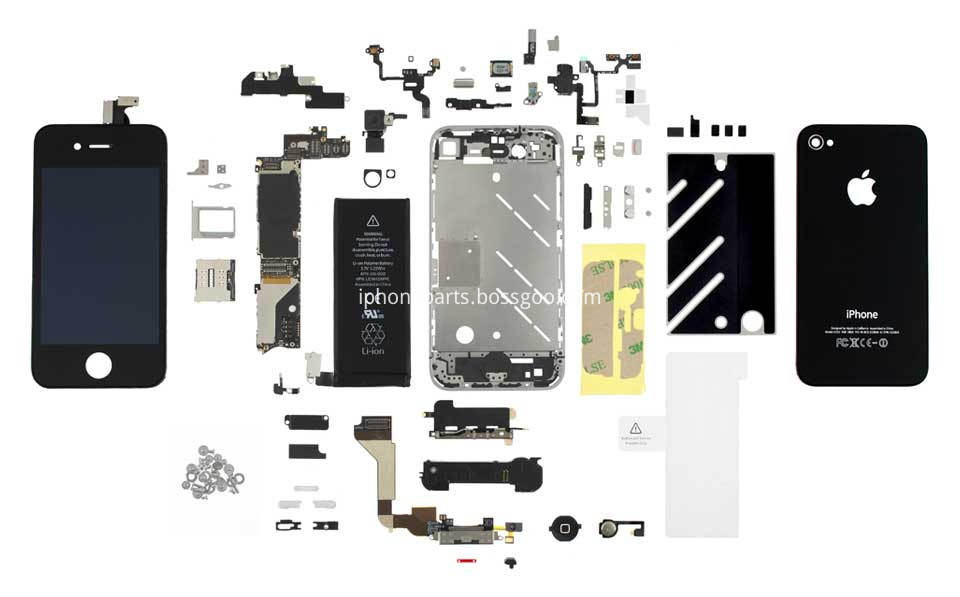 Why buy iPhone 4S Parts from us?

Many of customers we serve are from repair stores, which perform professional repair replacement for cracked iPhone 4S, while they are inclined to return to choose more spare parts-whether screen replacement or a tiny bracket ring. The reason for their persistent procurement is that we always insist in providing brand new spare parts of high quality as well as excellent compatibility.
In addition to the superior quality,we provides the spare parts for iPhone 4S users at wholesale prices, which mean more competitive and lower than those from other online retail stores. Besides, we do adjust the product prices weekly or whenever the procurement prices change.
All the iPhone 4S spare parts have been listed below, including LCD screen assembly for iPhone 4S (original and third party), front digitizer bezel frame cover, earpiece, flex cable, and screws. Click the title below image with hyperlink to get more information about the spare part.