iPad 4 is the upgrade version of iPad 3. The mainly improvement is on software but not on hardware. Most iPad 4 parts are compatible with iPad 3, as they are very similar. As a new tablet released on November 2nd, 2012, iPad 4 has lighting port replace the dock connector port. The improvement to iPad 4th generation include a 1.2 megapixel facetime HD front-mounted camera, a faster processor, and support for dual band/dual stream wifi. iPad 4 model also offered in 16G, 32G and 64G capacity with color options of black and white.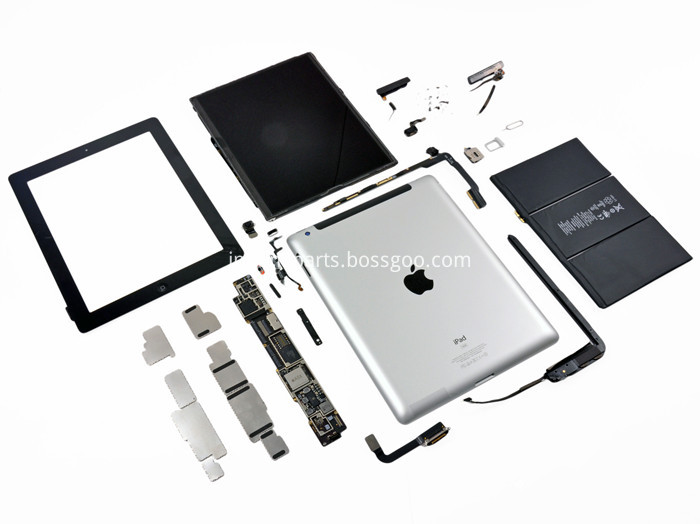 iPad 4 has more capabilities than you can list in one place. Unfortunately, repairing itself is not one of them. If your iPad 4 touch screen is scratched or cracked, or the Retina display has dead pixels or discoloration, there is a solution that does not require replacing the entire tablet. We have high quality replacement touch screen digitizers, Retina displays, as well as batteries, lightning connectors, and numerous other parts and accessories. All our iPad 4 repair parts are factory tested, OEM-compliant and come with a 100% guarantee.
It is not so easy for a user to replace the spare parts on iPad 4. There are too many parts on iPad 4, touch screen digitizer, LCD, battery, Back housing, Power on/off Flex, Audio Jack Flex, Home button. To save money, you can go some special website to find repair guide or manual. To avoid risk, you can go special repair shop to finish replacement!