Wellcome to buy iPhone 5S parts on iphone-part.com
We offer all iPhone 5S replacement parts with top quality and 100% testing. iPhone 5S Display Screen/iphone 5s screen, iPhone 5S LCD, iPhone 5S Touch Screen Digitizer, iPhone 5S Front Back Camera Flex, iPhone 5S Battery, iPhone 5S Back Housing, iPhone 5S Charging Connector Flex, iPhone 5S Power flex, iPhone 5S Audio Flex..... Any parts in iPhone 5 is broken, you can find replacement parts here.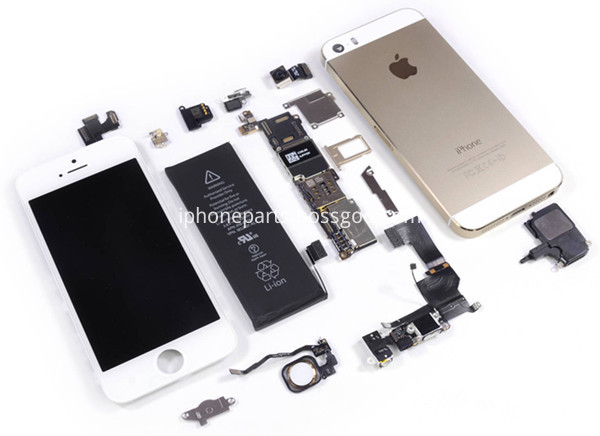 We have 3 kinds of iPhone 5S display screens: 100% original screen, OEM screen and Chinese screen. The original screen use original LCD + original touch screen digitizer + original Flex, in a word, all parts are genuine, it is top quality in the world; the OEM screen use original LCD but copy digitizer, it is refurbished in third factory; the Chinese screen use Chinese LCD and Chinese touchscreen, it is good in price. Other refurbished parts for iPhone 5S can also be find in this page, such as front glass, digitizer frame bezel, screen adhesive sticker, LCD backlight, OCA film sticker, Polorizer.
All other iPhone 5S parts except refurbished screen are new and original. They are standared parts for replacement, in both size and function. We 100% tested all parts before shipping out, ensure they working perfectly. Quality is most important for us.
To search for repair parts for other Apple generations, please check out the items at our other pages.