Apple released iPhone 6 Plus on same time of iPhone 6 in 2014. It is a largest screen mobile beyond all those before iPhone versions.iphone 6 plus screen/iphone 6 plus lcd is used With a HD retina dissplay of 5.5 inch, iPhone 6 plus has resolution of 1920 X 1080. It is widely loved by people who is interested on movies and game play.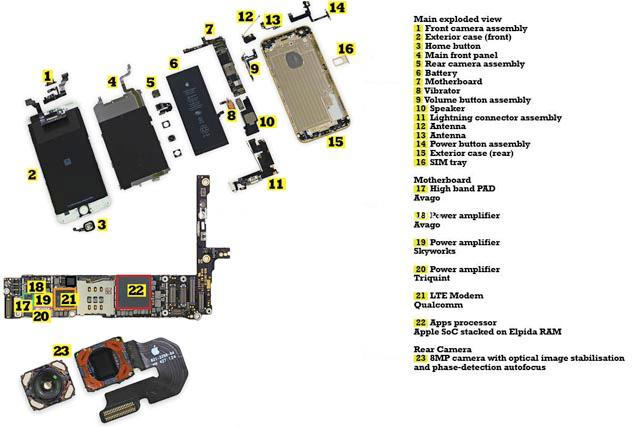 Most parts of iPhone 6 Plus is differet from iPhone 6, as it is bigger in size. such as the back housing, the LCD display screen, digitizer. The bigger battery in the iPhone 6 Plus make it is more powerful. The Phone can be used for much longer time than any other iPhone.
With better CPU named A8 and motion co-processor M8, the iPhone 6 Plus perform better than any other ios devices. Most users like it, not only because the size, but also the functions.
For this special new designed iPhone, we offer top quality iPhone 6 Plus parts for replacement. The category includes the iPhone 6 Plus parts from assembly screen to charging port flex cable. Even the screw are all listed. All the items here are 100% tested to be well function and guaranteed to be of premium quality.