How to deal with the iPhone 4 with a cracked and damaged touch screen? Or, for a long time use, iPhone 4 suddenly works improperly due to some abnormal parts, such as intermittently functioning home button, broken dock connector, and speaker without sound. Maybe replace the old machine with the latest iPhone 5S, provided that money is not a problem for you.
However, other than wasting a bunch of money on a new iPhone 6S, iphone-parts.com provides an economical solution of replacing the cracked parts with new iPhone 4 spare parts,such as iphone 4 lcd,iphone 4 screen.
Additionally, installation of iPhone 4 replacement involves a series of complicated procedures, therefore, professional tools as well skills are required to take apart the devices. We also offer plenty of opening tool kits, which will hep replacing the iPhone 4 parts easily.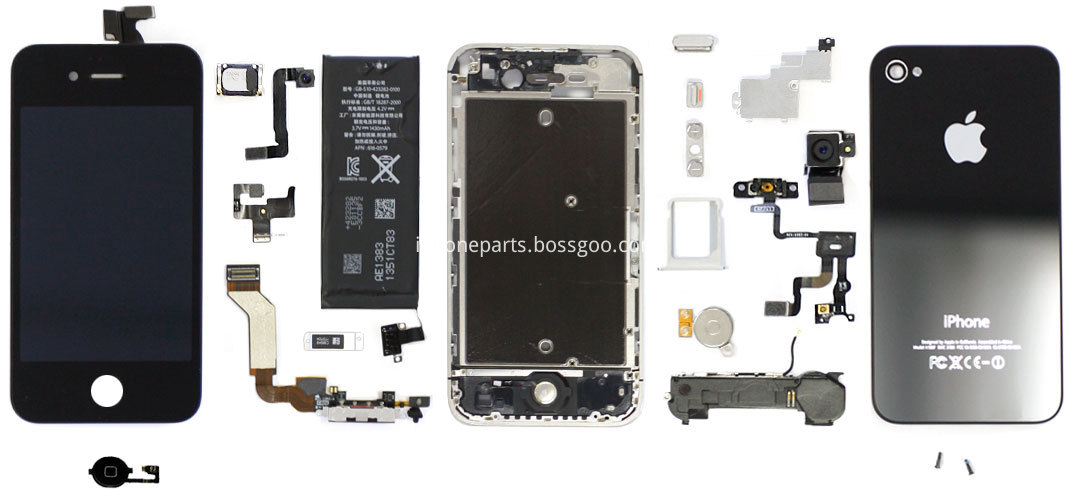 We are professional iPhone parts supplier who worked in this field for more than 4 years. We wholesale all iPhone 4 parts, such as display screen, front glass, front frame bezel, middle frame, back housing, battery, camera, flex cable... All those repair parts are brand new and original. Call us, if you have any require