HTC is a mobile brand from China, Taiwan. When a customer bring his HTC mobile to your shop for repair, and you find the screen or some other parts damaged, you need to make a replacement, but you can't find any place to buy those HTC spare parts, it is really funny.
Have you got a cracked HTC smart phone with a damaged, cracked or smashed touch screen? Then you have come to the right place. We are an online store who wholesale all kinds of spare parts for smart phones in diverse brands, such as HTC, Samsung, and Apple. We have a wide selection of high-quality, lower-priced touch screen replacements for HTC as well as other small spare parts.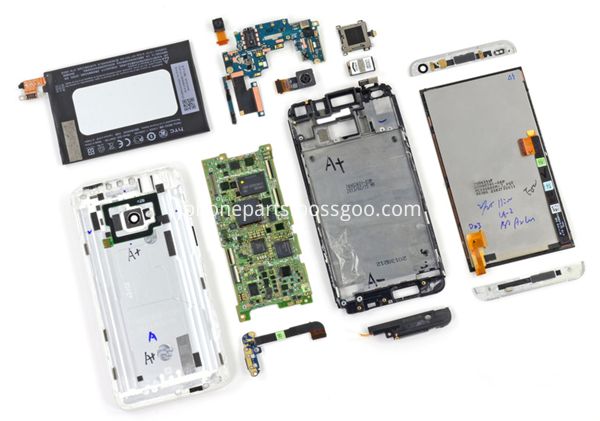 Whether you owe a HTC One X,HTC Desire X,HTC Evo 4G,or any of other HTC popular modes, we have the repair parts to keep it running normally and performing like new again. Any of the repair parts for HTC, whether touch screen digitizer replacement, even or a pocket earpiece speaker, is of premium quality, non-refurbished and perfectly designed for each model of HTC mobile phones. Virtually, you will have plenty of choices for whatever you want.
Additionally, we have sufficiently stocked the spare parts for almost the whole line of HTC smart phones. With the advantage of positioning at the global largest procurement market, we are able to provide customers with lower-priced products. Fast delivery is also our magic weapon for meeting the customers` satisfaction.