Huawei mobile is very famous recently, not only in China, but also in EU and USA. Like Samsung and LG smartphone, Huawei mobile also use Android System. To be noted, they do their best to improve the quality of hardware. So Huawei mobile is well known in hardware and it's it's mobile parts are always in top quality.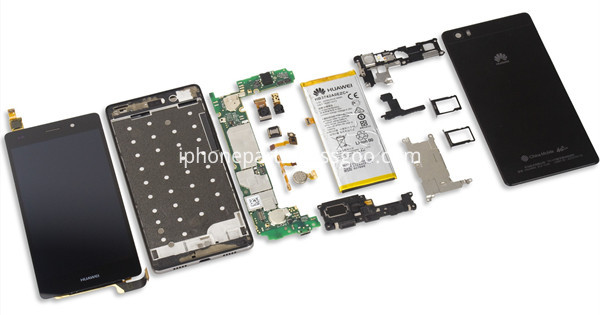 Huawei Ascend P6 P7 P8 P9 Screen
Ascrend P6 P7 P8 P9 are 4 generations of a mobile model. As a new smartphone, the LCD and digitizer are assembled together. Special machine and technology are needed to seperate the LCD from touch screen. For a normal repair shop, it is almost impossible to do it. What is more, there is no digitizer or LCD for sale in the market. So either your Huawe Ascrend P8 touch screen or LCD is damaged, you need to buy a whole screen for replacement.
Huawei Ascend G6 G7 G8 Screen
All display screen for Huawei Ascend G6 G7 G8 are made by third party. They are not original. Currently, there are very few original Huawei mobile screen in the market. Some people assembled the LCD with touch screen digitizer, and sell them to the market. They are not genuine, but they are good quality which work perfectly. All Huawei mobile screen have adhesive sticker, it is more comfortable for customers to do replacement.
Huawei Honor 6 Honor 7 Screen
We also supply Huawei Honor 6/7 screen and other spare parts. All screen are 100% tested before shipping. If you are searching for any Huawei mobile screen which is not listed in our website, please kindly contact us, we are glad to quote you.