Apple released iPhone 7 on Sep 16th, 2016. It is the latest version of iPhone mobile, who is also considered to be most powerful iPhone. New iPhone 7 have big change in both software and hardware. For example, it closed 3.5mm port for earphone, it use dual cameras... iPhone 7 will bring you to a new world if you own it.
However, as a new mobile phone, it is very hard to buy spare parts for replacement if you drop iPhone to ground by accident. If any iPhone 7 parts are out of work, such as the display screen, you will be crazy to find a backup LCD. We will upload more and more iPhone 7 parts in the following days. Please pay attention.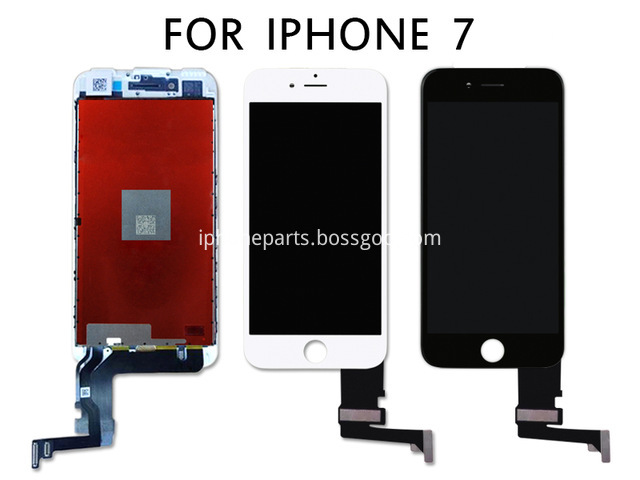 in the first month of iPhone 7 released, iPhone 7 display screen and other spare parts are very expensive. And very few people have stock. They need to buy new iPhone 7 mobile, unclose it, and sell those parts seperately. It is about 385$ in the first week. Now the screen price go down slowly. As time go, we have more and more iPhone 7 parts in stock, such as the iPhone 7 LCD screen, front glass, frame bezel, tempered glass, Charging dock flex, power flex, front camera, earpieces, home button flex...