IPad 3 is the 3rd generation wich is released by Apple on March 16th 2012. It is more powerful than the iPad 2. Use new A5X processor, upgraded 5 megapixel rear-facing camera, higher resolution Retina display. This iPad model offers 16G, 32G and 64G capacity for selection, color options offer black and white. The size of iPad 3 is same as iPad 2, but it is more popular amoung users.
New iPad 3 is a great tablet, but if any parts are damaged it can severely interfere with usage. This is especially true when the screen is damaged in any way. Whether yours simply isn't responding properly or if it has cracks that interfere with viewing, we offer a great touch screen digitizer replacement that can get your device looking and working like brand new again. This is true whether you have a white New iPad 3 or a black New iPad 3, as we offer touch screen replacements in both colors.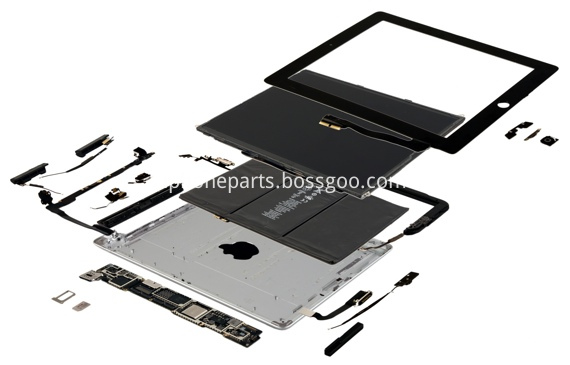 In addition to touch screen damage, if a device is dropped, it can sometimes damage the inner LCD screen. When this happens, you may see blurry pixel lines or inky spots that can interfere with viewing images on your tablet. Replacement LCD screens can repair this problem, however, and we offer a high quality affordable option within our New iPad 3 screen replacement and repair parts section. You can also find additional replacement and repair parts for your device within this section, all of which are high quality.
We are professional supplier for iPad repair parts. All iPad 3 parts for replacement can be offered. If you can't find some parts in our website, please contact us for quotation. We can directly talk to you. You will be satisfy with our quality and service.